Education
Post-doc./Fellowship, University of Edinburgh, UK (2014, Global Criminology)
Ph.D., University of Trento, Italy (2013, International Studies)
M.A., Jacobs University Bremen, Germany (2008, Integrated Social Sciences)
Bio
Yuliya Zabyelina, PhD, is Associate Professor with teaching and service in the BA program in International Criminal Justice (ICJ), MA program in International Crime & Justice (IC&J), and the Advanced Certificate in Transnational Organized Crime Studies (ACTOCS). 
She holds a PhD degree in International Studies/Transcrime from the University of Trento, Italy, where she studied the role of state failure in furthering opportunities for transnational organized crime. Dr. Zabyelina's research covers various forms of transnational organized crime and corruption and the existing domestic, regional and global mechanisms for their prevention and control. Despite her research predominantly focusing on topics of global importance, Dr. Zabyelina is also interested in politics and security in countries of the former Soviet Union, mainly Ukraine and Russia.
Before moving to the United States, Dr. Zabyelina held a postdoctoral position at the University of Edinburgh School of Law and lectured at Masaryk University in the Czech Republic. She has also worked as a consultant for the United Nations Office on Drugs and Crime (UNODC) on the E4J teaching modules on organized crime and E4J teaching modules on anti-corruption and has taught at George C. Marshall European Center for Security Studies (Germany).
In 2011, she will start her two-year tenure as Chair of the International Section of the Academy of Criminal Justice Sciences (ACJS IS). 
JJC Affiliations
International Criminal Justice BA, International Crime & Justice MA
Professional Memberships
Dr. Zabyelina is actively involved in a number of professional associations around the world, including:
Global Initiative against Transnational Organized Crime (GI-TOC) 

Academy of Criminal Justice Sciences (ACJS)
American Society of Criminology (ASC) 
ECPR Standing Group on Organized Crime (SGOC) 
Association for Slavic, East European, and Eurasian Studies (ASEEES) 
International Association for the Study of Organized Crime (IASOC) 
Course Taught
ICJ 101 Introduction to International Crime and Justice (face-to-face and fully online)
ICJ 401 Capstone Seminar in International Crime and Justice
POL 260 International Relations
POL 325  The Politics of Transnational Crime (face-to-face and fully online)
POL 385 Supervised Research Experience in Political Science
POL 387 Faculty Mentored Research
ICJ 380 Selected Topics in International Criminal Justice
ICJ/PAD 762 Corruption and Global Economy (face-to-face and fully online)
ICJ 706 Transnational Crime  (face-to-face and fully online)
ICJ726 Drug Trafficking (fully online)
+ Diplomacy Lab projects; + Study-Abroad Program to Vienna, Austria (June 9 - June 30, 2018; June 27-July 18, 2020 (cancelled due to the covid-19 pandemic)
Languages spoken/fluent in
Ukrainian and Russian (native); German, Italian and Spanish (basic)
Scholarly Work
Books 
Zabyelina, Y., and Van Uhm, D. (Eds.) (2020). Illegal Mining: Organized Crime, Corruption, and Ecocide in a Resource-Scarce World. London and New York, NY: Palgrave Macmillan. 
Select journal articles 
Select book chapters and review articles 
Select encyclopaedia entries   * denotes a student co-author
Zabyelina, Y. (2019). Multiple contributions. Single-authored

: "Russian Organized Crime"; "Solntsevskaya Bratva"; "Child Sexual Abuse Material"; "International Police Cooperation"; "Metals and Minerals Smuggling"; 

Co-authored

: "Europol" (together with Daniel Braslavsky*); "Trafficking in Nuclear Materials and Technologies" (together with Mariana Kakarakis*); "United Nations Sustainable Development Goals" (together with Christine Gancayco*). 

In P. Reichel (ed.), 

Global Crime: An Encyclopedia of Cyber Theft, Drug Smuggling, Human Trafficking, Weapon Sales, and Other Illicit International Activities

. Santa Barbara, CA: ABC-CLIO. 

Zabyelina

, Y., & Buzhor*, A. 2018. Krysha (Illicit Protection; Provision of Favors). In A. Ledeneva et al. (eds.), The Global Encyclopaedia of Informality, Volume II: Understanding Social and Cultural Complexity, Berkeley, CA: University of California Press.

Zabyelina

, Y., & Ivashkiv, R., 2017. Pussy Riot and the Politics of Resistance in Contemporary Russia. In The Oxford Encyclopedia of Crime, Media, and Popular Culture. London: Oxford University Press. (peer-reviewed)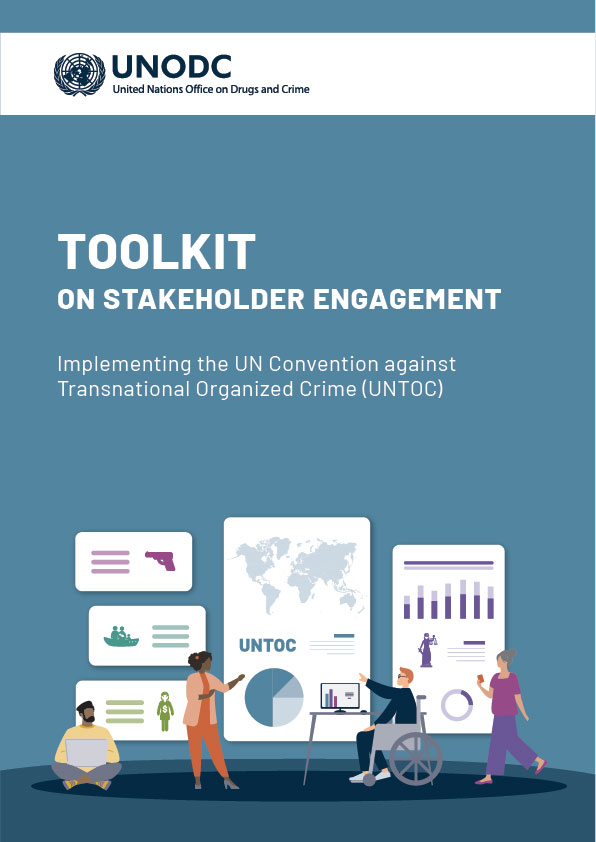 Select research reports and policy papers 
Zabyelina, Y. et al. (2020). Toolkit on Stakeholder Engagement: Implementing the United Nations Convention against Transnational Organized Crime. Vienna: United Nations Office on Drugs and Crime. 
Zabyelina, Y., 2015. Mine Control: Conflict and Crime Threaten Ukrainian Coal Mining. Jane's Intelligence Review, October 2, pp. 44-47.
Zabyelina, Y., 2015. Lying in Wait: Ukraine's Criminal Gangs Thrive on Separatism. Jane's Intelligence Review, March 24, pp. 42-45. 
Zabyelina, Y., 2013. Energy Sapping: Oil Theft in Russia's North Caucasus. Jane's Intelligence Review, January 16. 
Honors and Awards
Dr. Zabyelina has received the following fellowships: The Newton International Fellowship (2013); The SAGE Junior Faculty Teaching Award (2015); The Aleksanteri Institute Visiting Scholar Fellowship (2015). 
She is also the recipient of:
The 

Henry Wasser Award

 (2020) given in recognition of outstanding research, or potential for such, in the humanities or sciences, including social and life sciences, to Assistant Professors from all CUNY campuses;
The 

Outstanding Scholarly Mentor Award

 (2020) given by the John Jay College Office for Student Research & Creativity in recognition of faculty who have provided exceptional student mentoring by engaging undergraduates in scholarly research or creative work; 
The 

Presidential Student-Faculty Research Award

 (2019) from the John Jay College Office of the President in conjunction with the Office for the Advancement of Research and the Office of Student Research & Creativity. The award sponsors proposals for research and creative projects designed to involve students directly in substantive, faculty-mentored experiences;
The Faculty Scholarly Excellence Award (2018) given by the Office for the Advancement of Research (OAR) to tenure-track or tenured faculty who have demonstrated exceptional scholarship in the previous three calendar years;

The 

Donal MacNamara Junior Faculty Award

 (2016) 

given by the Office for the Advancement of Research (OAR) to an assistant professor who has made a significant scholarly contribution in the preceding two years to the fields of criminal justice or criminology.
Research Summary
Yuliya Zabyelina is currently Co-Director on a research project assessing corruption and anti-corruption in Latin America funded by the Bureau of International Narcotics and Law Enforcement Affairs of the US Department of State ($306,720). She previously examined the illegal trade in amber in Ukraine, terrorism financing from organized crime activities, informal policing in Ukraine, and white-collar crime, among other topics,  with support from PSC CUNY.
Download C.V.