Upcoming Events
---

Evidence for Action:
Encouraging Innovation and Improvement
November 8 - 10, 2018  | Washington Marriott Wardman Park |  Washington, DC
The APPAM Fall Research Conference is a multi-disciplinary annual research conference that attracts the highest quality research on a wide variety of important current and emerging policy and management issues. The conference is comprised of panels, roundtables, and poster presentations and is designed to encourage substantive interaction among participants. 
---
2018 Conference Theme 



Evidence for Action: Encouraging Innovation and Improvement
Why the gem?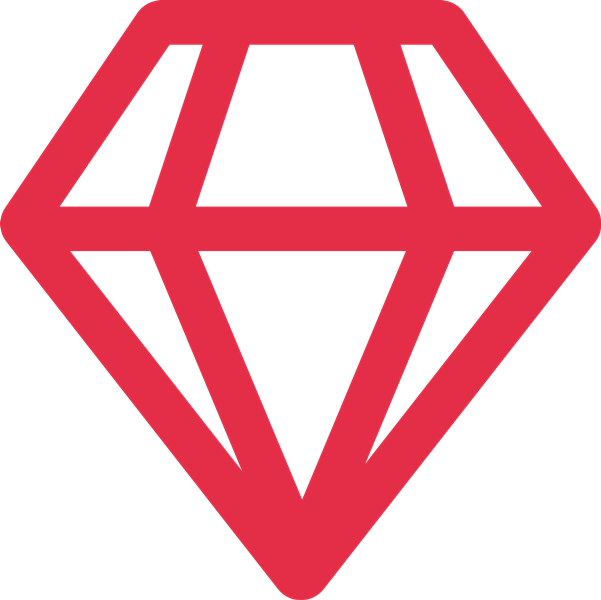 Ruby is the traditional stone to commemorate a 40th anniversary. Known for its vivid red color, rubies can also exhibit secondary shades like orange, purple and pink. They are a desirable stone due to the bold color, hardness, durability, and rarity. You'll notice both the gem graphic and ruby-inspired colors for this 40th anniversary conference.
The 2018 APPAM Fall Research Conference will celebrate APPAM's 40th conference on November 8 - 10 at the Washington Marriott Wardman Park in Washington, DC. This year's event will focus on improving programs and policies by generating and engaging with evidence throughout the policy analysis and management process.
The 2018 conference will emphasize the iterative and collaborative nature of building evidence. We aim to engage researchers, policy makers, and program leaders in thoughtful discussions about how best to collect data, capture innovation, measure impacts, and identify actionable and timely recommendations.
---
Call for Proposals  



Share Your Expertise at the Premiere Public Policy Conference 
Proposals are now being accepted in 15 policy areas. We encourage submissions that discuss how to generate and capitalize on evidence to improve outcomes and inform decision making. We challenge applicants to consider questions like:
How can we leverage innovative technologies and techniques, such as rapid cycle evaluation, program dashboards, and data analytics, to improve programs?
What challenges do local organizations face while building and making use of evidence?
What does effective evidence-based policy look like at different levels of government?
How can researchers, policy makers, and program leaders better engage with each other?
What factors lead to impacts and how can these elements be extracted, shared, and applied?
What tools effectively assist decision making at the ground level and what are we missing?
We are soliciting abstracts for (1) individual papers to be integrated into panels, (2) panels made up of 3-4 papers, (3) roundtables, and (4) posters. Abstracts for individual papers and posters should be no more than 500 words; if a panel of papers is proposed, there should be a summary of each paper plus an overarching description of the panel and its importance. Descriptions for roundtables should be no more than 500 words, plus a listing of participants and a summary of their contributions.
The deadline for submissions is Wednesday, April 11, 2018 at 11:59 pm EST. After review by the APPAM Program Committee, all submitters will receive notification by mid-July.
Back By Popular Demand, the Mentorship Program Will Continue for 2018
In all submission types, professional members will have the opportunity to volunteer as a mentor to a student member of APPAM. This valuable program matches student attendees with policy experts to connect one-on-one during the conference. Mentors will be available to offer advice on professional development issues, examine job search strategies, discuss research projects and ideas, and answer any questions students may have as they approach graduation.
Submissions are Open 
http://www.appam.org/evidence-for-action/
---
New in 2018!
Innovation Lounge
Take advantage of the new Innovation Lounge near the conference registration desk. This lounge invites attendees to freely network, discuss timely topics, and explore new research directions. Light refreshments and wi-fi will be available throughout the conference. Attendees may pre-schedule the space to share their innovative ideas in public policy.
Super Sessions
New this year, the 2018 conference will debut super sessions. Nine of these sessions will be held throughout the conference, each focusing on a different policy area.
An alternative to the symposia structure of past conferences, the super sessions are opportunities to gather with a large number of attendees from a single policy area.
Thursday Poster Happy Hour
In lieu of a 3:30 – 5:00 pm block of concurrent sessions on Thursday, join us for a new poster happy hour. This session serves as one of the conference's three judged poster events and will feature hors d'oeuvres, beer, and wine. This happy hour will flow directly into the Welcome Reception with heavy appetizers and a full bar. All attendees are welcome to attend both.
---
Call for Papers: JPAE Symposium Issue
Academic Women in Public Administration invite you to be part of a special symposium issue in the Journal of Public Affairs Education (JPAE) on topics related to women in public administration. There have been several recent articles about the lack of women's representation in the public administration literature (Scutelnicu & Knepper 2018) and broader research on women in the academy (Britton 2017) but much more needs to be explored.
Papers must meet the standards of good scholarship by building on previous literature, making a significant contribution, and offering support for claims made. JPAE is also open to including some sample syllabi, case studies, reading lists, and other course material in the symposium. For information about the Journal of Public Affairs Education and manuscript guidelines, please visit https://www.tandfonline.com/action/authorSubmission?show=instructions&jo....
Symposium Themes
Work-life balance

Administrative burdens

Job satisfaction

Salary suppression

Salary negotiations

Moving through tenure and promotion

Teaching challenges

Workplace cultures

Service Expectations

 

We are requesting proposals (no more than 750 words) be submitted by April 30, 2018. Authors of accepted abstracts will submit complete papers by September 1, 2018. Each article submitted within the proposed symposium will be peer-reviewed and subjected to the same high quality standards that are upheld for all manuscripts submitted to the Journal of Public Affairs Education. Authors of accepted papers will be notified by November 15, 2018.

Guest Editor for this symposium is , Assistant Professor of Urban Policy and City Management at the
Cleveland State University. Please send all proposals to Dr. Hatch at m.e.hatch@csuohio.edu.
AWPA is a network of academic women in public administrationseeking to address gender issues in the field